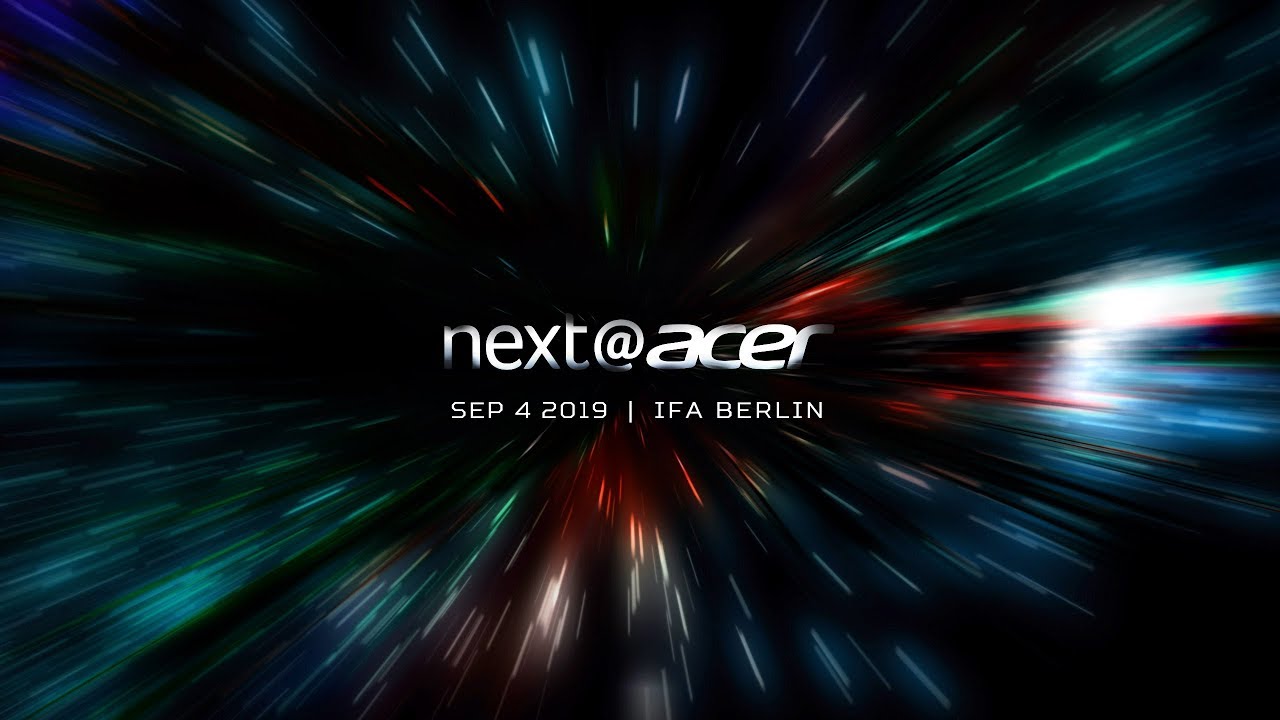 IFA Berlin 2019 technically starts this Friday, but companies such as Acer have already started announcing quite a fair bit of new tech, including a literal 14 thousand dollar chair, the Predator Thronos Air. Along with that, Acer has announced new laptops for both creators and gamers alike. In this article, we will be touching on the basic specs of the new tech announced, as well as my thoughts.
New ConceptD Devices
Acer's ConceptD line consists of monitors and laptops focused towards content creation. Their laptops generally have good CPUs, GPUs, and of course, amazing screens. The screens on both the laptops and monitors typically have amazing colors, and a high resolution. Let's take a brief look at the new additions to the ConceptD lineup:
ConceptD 9 Pro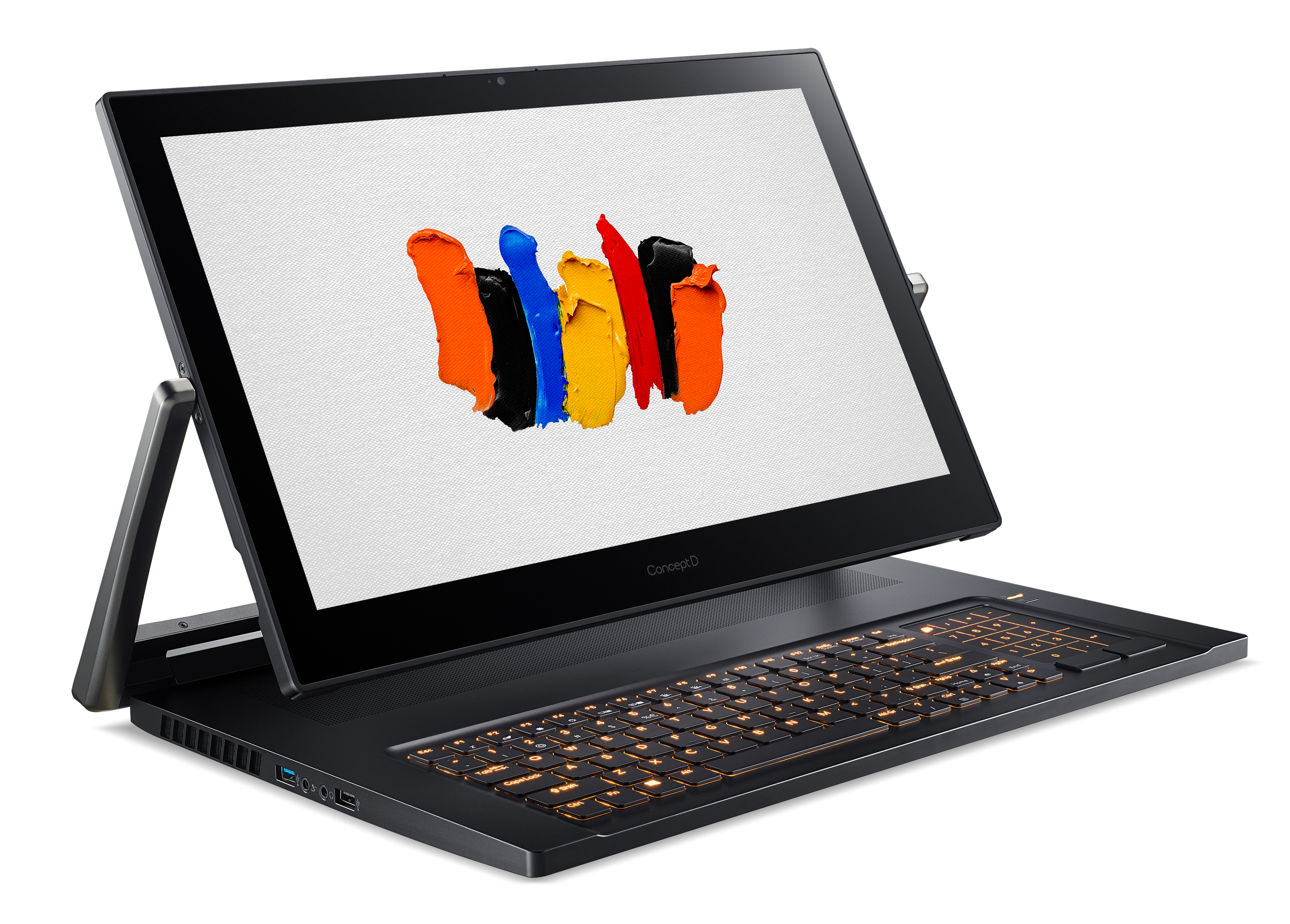 17.3 Inch 4K Pantone Validated Display, with 100% Adobe RGB and Delta E <1
Up to NVIDIA Quadro RTX 5000 Graphics
Up to 32GB of RAM
Wacom EMR Pen, Ezel Hinge
9th Gen Intel Core i9 Processor
In terms of I/O:

USB C
Thunderbolt 3
USB C 3.1
USB 3.1 x2
Ethernet
USB 3.0
DisplayPort
HDMI

4.1kg / 9 pounds
$5,800 starting cost.
To be released November
If you work with heavy software, and are constantly on the move, this laptop might be right for you, although it's insane specs are matched with it's insane price. I personally think the laptop is too thick for my liking, and I would rather go with a Pro 7 if I was in the market for a creators laptop.
ConceptD 7 Pro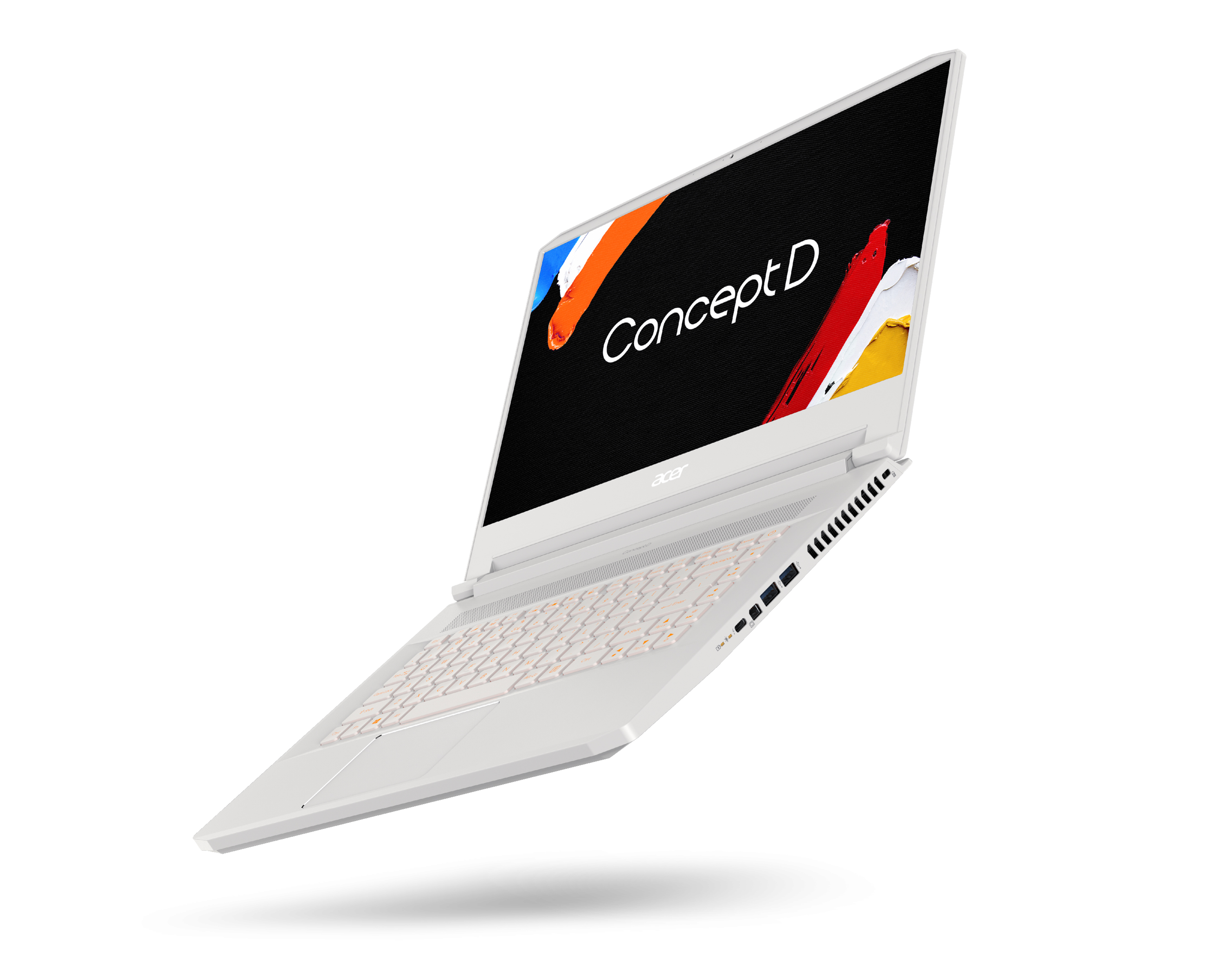 15.6 Inch 4K Pantone Validated Delta E <2 UHD Display
100% Adobe RGB
9th Gen Intel Core i7 Processor
Up to NVIDIA Quadro RTX 5000 Graphics
Optimized Thermal Design, with less than 40dBA fans (This is comparable to a fridge)
Up to 32GB of memory
17.9mm thick
2.1kg
$2,7000 starting cost
To be released September
If the software you work with is more graphics intensive rather than CPU, and you prefer a smaller screen, this laptop seems like a good choice. Along with it's great specs, it's got a beautiful look, and is much less bulky than the ConceptD 9 Pro.
ConceptD 5 Pro
15.6 Inch 4K Pantone Validated Delta E <2 UHD Display, along with 17.3 version.
100% Adobe RGB
i7-9750H, along with other unrevealed processor variants
32GB RAM
Up to NVIDIA Quadro RTX 3000 Graphics
$2,000 starting cost
To be released December
The ConceptD 5 Pro is a very balanced laptop. It's got a great screen, great graphics, a great processor, and for a reasonable price. If you don't need the extra graphics the ConceptD 7 Pro brings, this one might be suitable for you.
Moreover, Acer announced the ConceptD 5 with a 2060 graphics card, the ConceptD3 Pro, the ConceptD, and a ConceptD CM2241W monitor. Now that we've covered the important additions to the ConceptD line, let's move on to their Gaming products, the Predators.
New Predator Devices
Acer's Predator lineup is a lineup of gaming devices, including laptops, monitors, mice, keyboards, and even chairs!? This year, they revealed a new laptop, an upgrade to the Triton 500 (which I'm actually using right now!), and a 14 thousand dollar chair. Yes, you read that right.
Predator Triton 300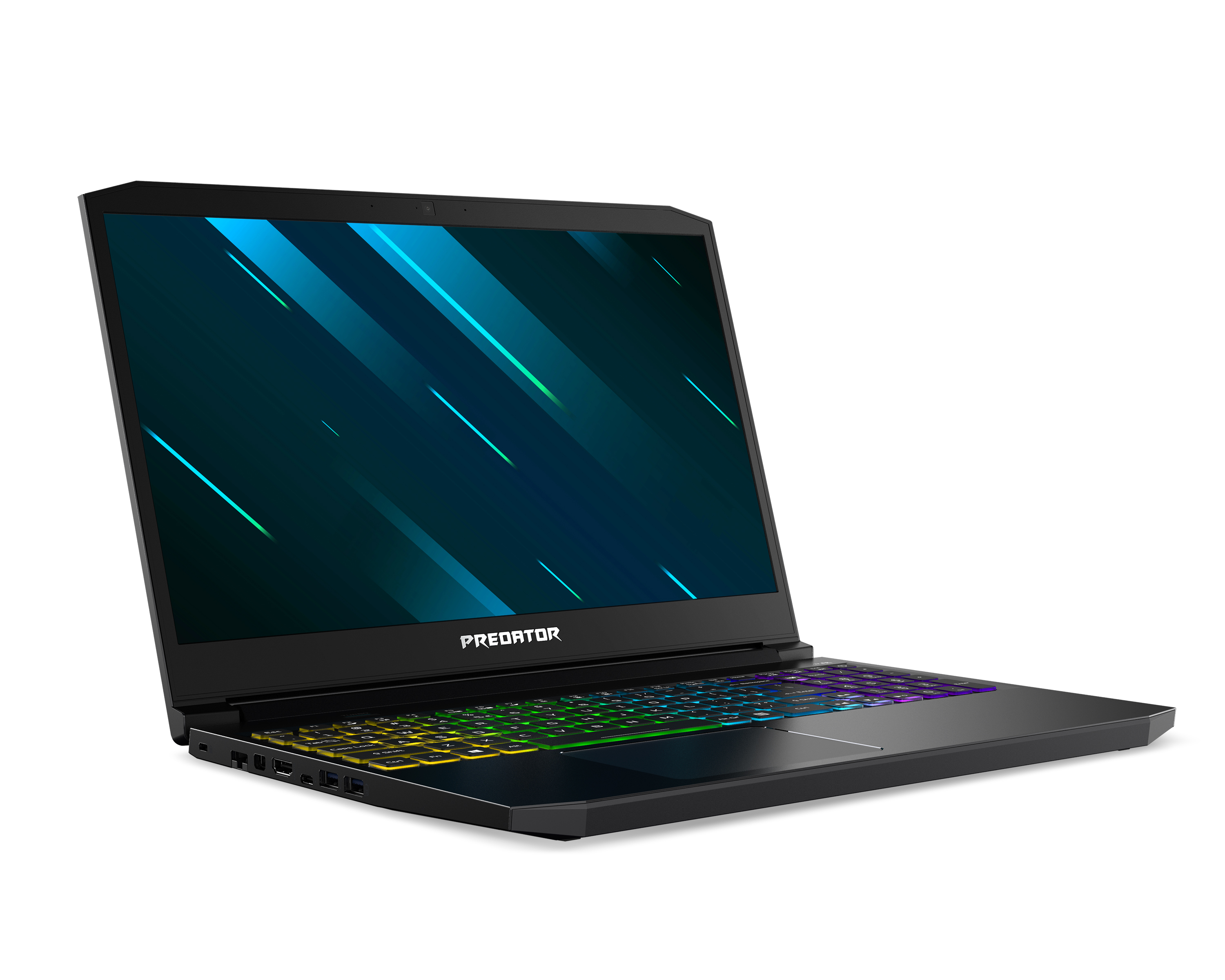 NVIDIA GTX 1650 Graphics
Up to 32gb RAM
9th Gen Intel Core i7
Up to two 1tb SSDs in raid 0, along with a hard drive of up to 2tb.
15.6 display with narrow bezels
144hz refresh rate
Waves Nx Immersive Audio
4 Zone RGB lighting
Dual Aeroblade 3D metal fans
Killer Wi-Fi 6
2,.3kg
<20 mm thin
In terms of I/O

Ethernet
HDMI
USB C
3x USB A
Headphone Jack!

Starting at EUR1,299, no US price given.
Releasing October
If the Triton 300 is anything like the Triton 500, I'd say this is a very good entry gaming laptop. It's got a 1650 which should do you well in games, 144hz which is a must in my opinion, very narrow bezels, a pretty good CPU, for a decent price. If you're looking for something very much cheaper, take a look at the Acer Nitro line. I also appreciate the addition of a numpad even though it's 15 inch- it would have been a great addition to the Triton 500.
Predator Triton 500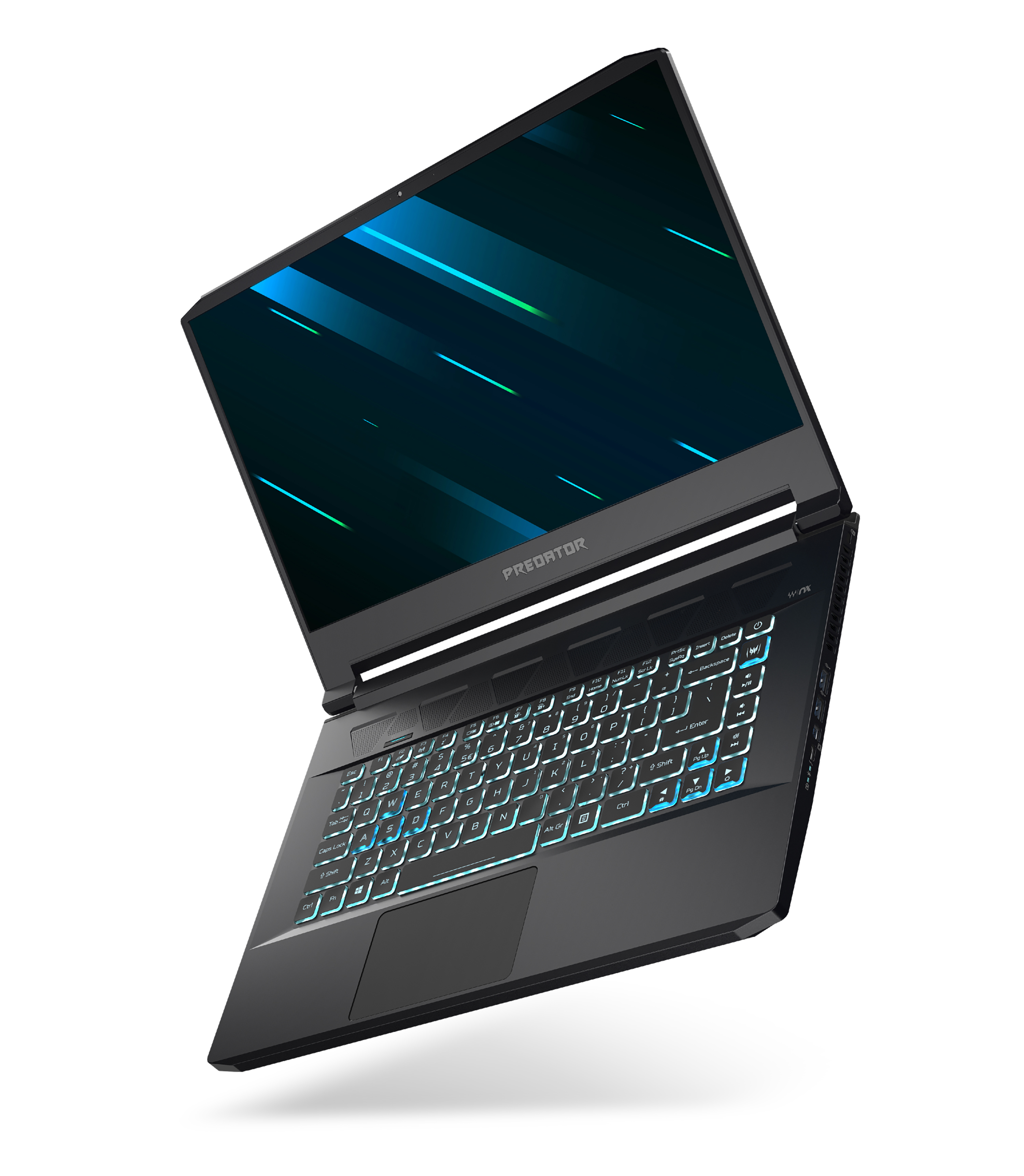 Up to NVIDIA RTX 2080 Max-Q Graphics
i7-9750H CPU
4th Gen AeroBlade 3D cooling
300 hertz refresh rate
17.9mm
2.1kg
81% Screen-to-body Ratio
15.6 FHD
Up to 32gb RAM
Up to two 512GB SSDs in Raid 0
3 zone customizable RGB keyboard, with audio buttons
Killer E3000 Ethernet Controller
Starting at $2,800
Releasing December (In North America)
Wow. Just, wow. The first 300hz display, and it's on a laptop. If this model has battery life similar to the older Triton 500 model (Which I'm using right now!), then I would 100% recommend it. Although, due to having double the refresh rate, I doubt it. Moreover, the price is pretty steep, but of course that would be expected as it's the first 300hz screen. I personally was not at IFA so I cannot comment on how smooth the screen is, but if it's anywhere near the difference of 60hz/144hz, then it's amazing. For someone looking for a top of the line gaming laptop they can take anywhere, this is it. If you're looking for a more budget, but still very powerful, the older model of the Triton 500 (Which I will be reviewing soon, so look out for that) is what I reccomend.
Predator Thronos Air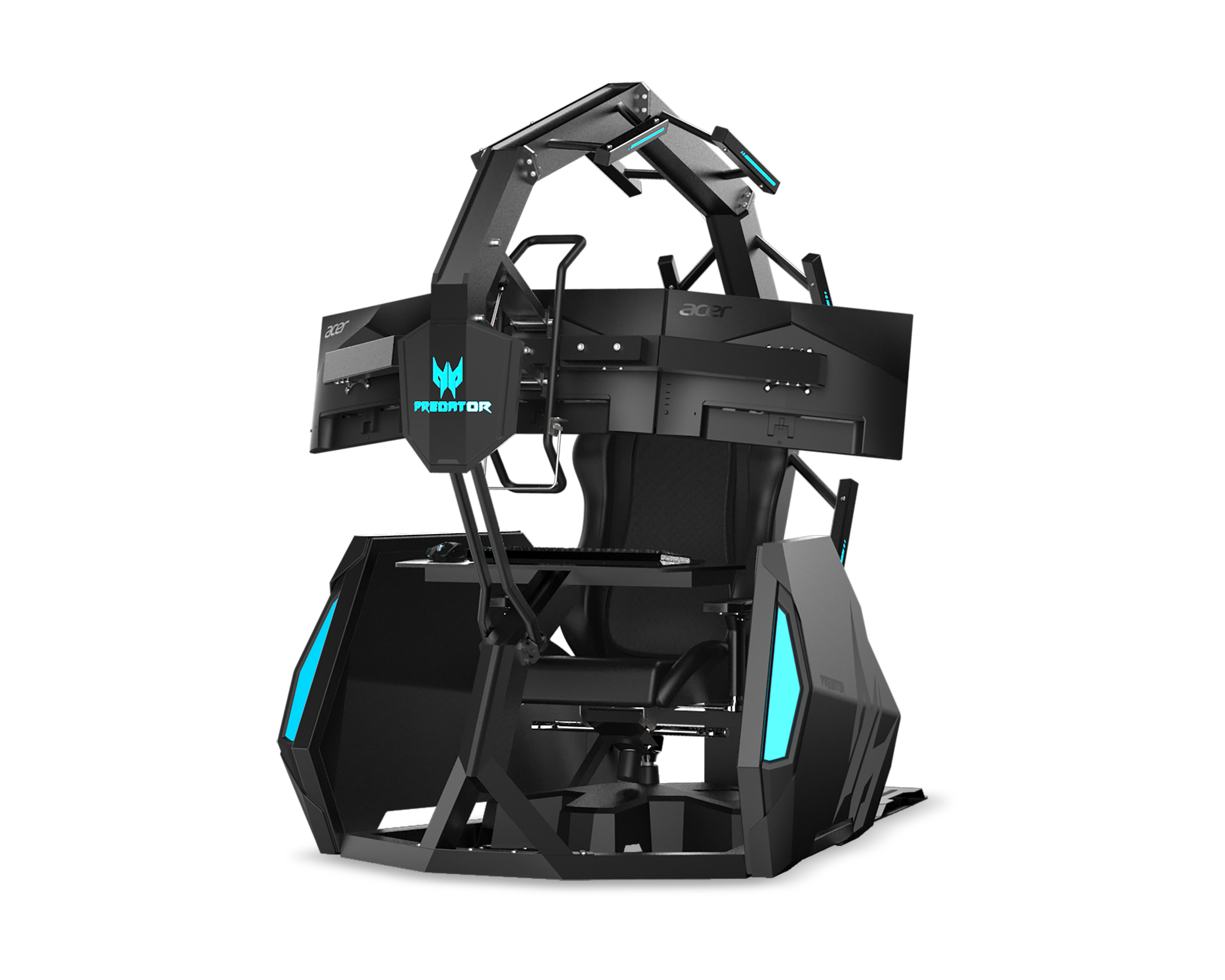 The predator Thronos Air is a gaming chair that is probably the most insane gaming chair you've ever seen. For the actual chair functions of it, it can be adjusted to different angles, 130 degrees inside and 180 degrees outside. It also includes a massage function function, in-case you've been sitting down too much.
In terms of the gaming part of it, it supports three built in screens along with space for a webcam. Of course, it also includes an adjustable keyboard + mouse tray, and also a foot rest. The actual PC is stored behind the chair on a platform, that also includes a cable management system. There are also customization options which are not all revealed yet, but the ones we know are: Seat stabilizer, cup holder, headset holder, USB hub, & a camera.
As expected, the price for this is rather insane. It's starting price is $14 thousand (EUR 9 thousand in Europe), and it's being released in Q4 2019. If you're thinking this chair is an insane creation, you're probably right. This is made to target a specific audience, and I wouldn't be surprised if it was made on order. If it's like the older Thronos, which started at a bit over double this price, you'll have to fill in a Google form just to inquire about purchasing it, and had to adhere to installation requirements (Must be installed on a ground floor, must be an area 8 feet wide by 8 feet deep, installation location must be able to support 715 pounds).
Final Thoughts
All in all, Acer revealed some pretty impressive products today. A 300hz screen on a laptop, some very impressive Creator laptops, and of course, the insane Thronos Air. This isn't even everything they revealed- I haven't covered their new monitors, Chromebooks, or projectors. One of Acers best qualities is how they are able to stick so much power into such a small laptop, such as the Triton 500. Whether these products are good in person we are yet to see, but from the specs on paper, these products are pretty damn impressive.