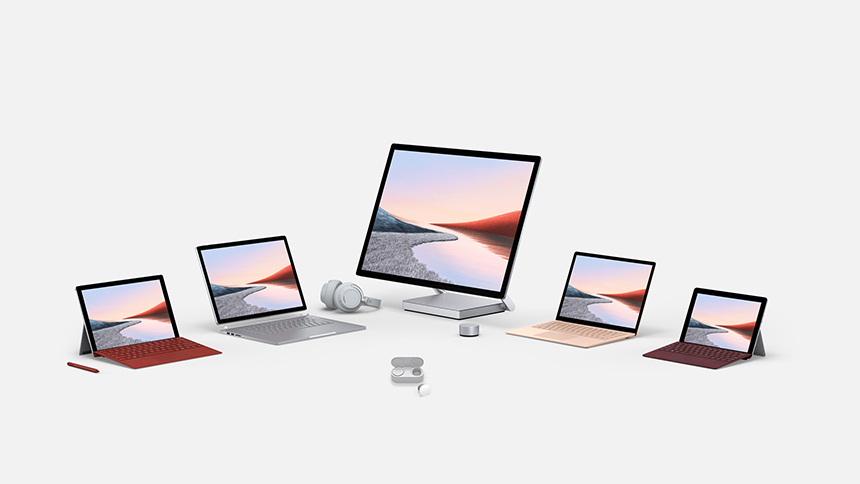 A couple of days ago, Microsoft held an event to show off a ton of new tech! All of these were "Surface" devices, and they ranged from foldable phones to wireless earbuds. As we did with Acer, we're going to take a quick look at each new piece of tech! If you're interested in a more in-depth look at any of these, be sure to let me know!
Surface Laptop 3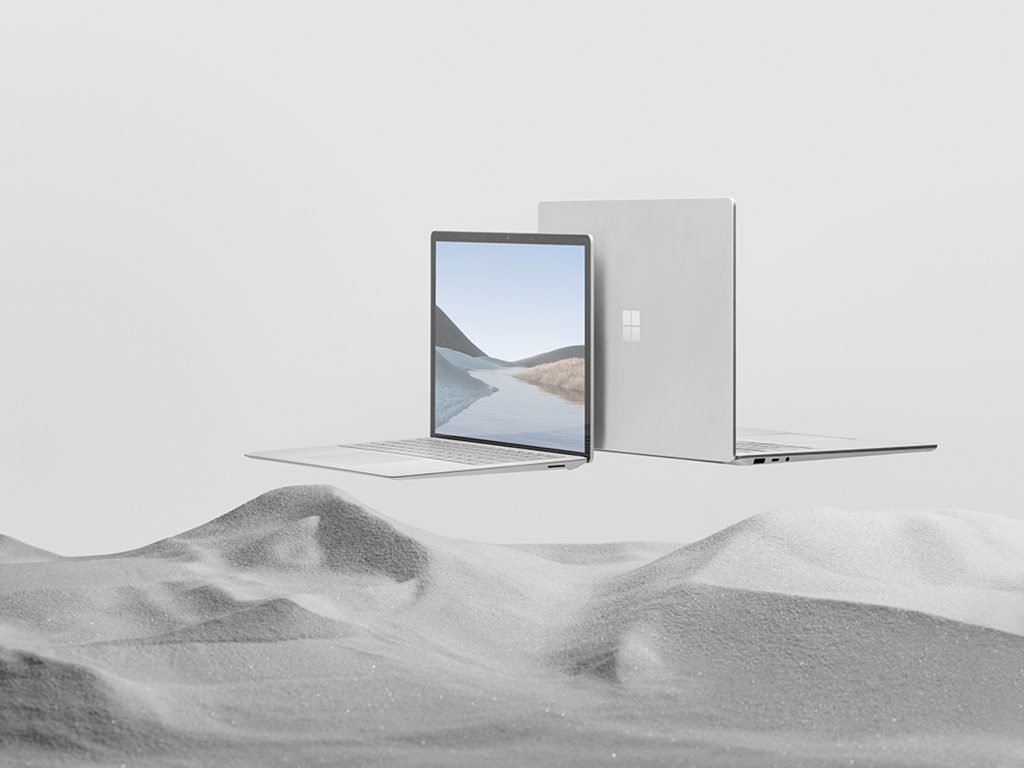 The Surface Laptop 3 comes in two sizes: 13.5-inch and 15-inch. The smaller one comes in many colours: Platinum, Cobalt Blue, Matte Black, and Sandstone. Sadly, the larger one only comes in two of those colours: Matte Black, and Platinum. Moving on to the specs, here's a quick breakdown:
i5-1035G7 / i7-1065G7 on 13-inch
AMD Ryzen 5 3580U / AMD Ryzen 7 3780U with Vega (9 & 11 respectively) Graphics Microsoft Surface Edition on 15-inch

Same CPU as the 13-inch for commercial Surface 3s

8 or 16GB RAM, with the option for 32GB on the 15-inch
Removable M.2 NVME 128GB/256GB/512GB/1TB SSD. Only goes up to 512gb on the 15-inch
720p face-cam w/ Windows Hello Face Sign In
Up to 11.5hr battery life. Charges to 80% in one hour
USB-C (with support for charging) port, USB A, 3.5mm headphone jack, Surface Connect port
1.31kg / 1.54kg for 13.5-inch /15-inch respectively
Starts at $999 / $1199
I've always liked the Surface line of laptops, they excel at their purpose. What stands out to me is the 11-and-a-half hour battery life, which only takes an hour to charge to 80%. If you're constantly on the go, this laptop is well worth it. However, their decision to only go up to 512GB on the 15-inch version confuses me. It's also nice to see AMD being used on laptops, considering they're starting to become a threat to Intel and NVIDIA on desktops.
Surface Pro 7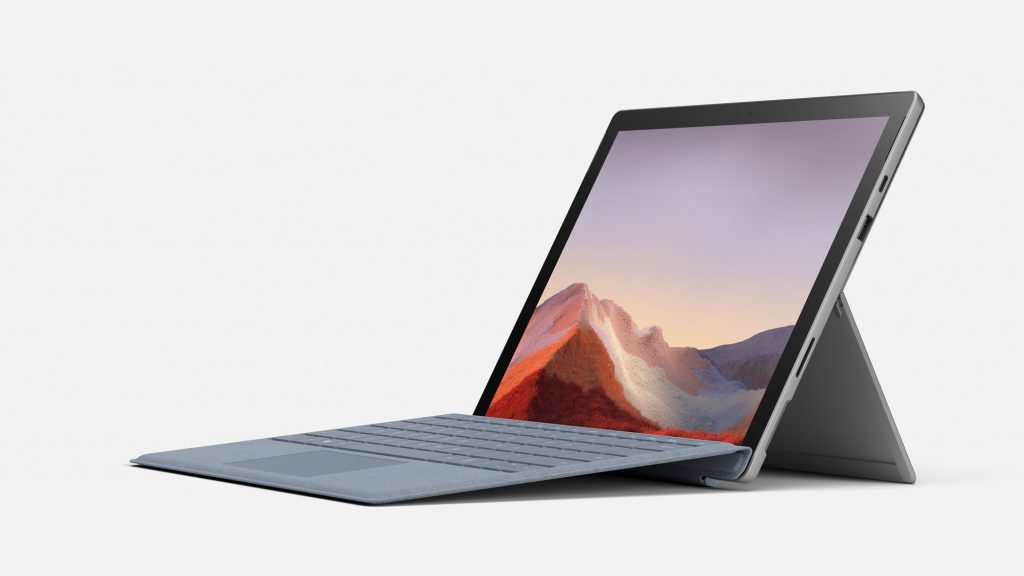 12.3-inch @ 2736×1824 (267 PPI)
i3-1005G1 / i5-1035G4 / i7-1065G7
Intel UHD Graphics (i3) / Intel Iris Plus Graphics (i5 / i7)
4/8/16GB RAM @ 3733MHz
128/256/512GB/1TB SSD
Wi-Fi 6 / Bluetooth 5.0 compatible
Up to 10.5h battery life, charges to 80% in just over an hour
5MP front camera, 8MP rear camera, both 1080p FHD video
Windows Hello face auth
USB-A, USB-C, 3.5mm Headphone Jack, Mini Display Port, Surface Connect, MicroSDXC Card Reader
Accelerometer, Gyroscope, Magnetometer
775g, 776g, 790g for i3, i5, i7
Platinum or Matte Black
Starting at $750
My laptop is 2kg and I feel that to be light. I can only imagine what a laptop almost 3/4 of a kilogram feels like. Scratch what I said about the Surface Laptop 3, this laptop must be even better for travels. The RAM is also impressive, although RAM speed does not typically matter on Intel CPUs. My only complaint would be the screen, but this is because I'm used to a 15.6-inch screen. If you're someone who typically does work on an iPad (why you would do that is another question), this laptop would be great for you.
Surface Pro X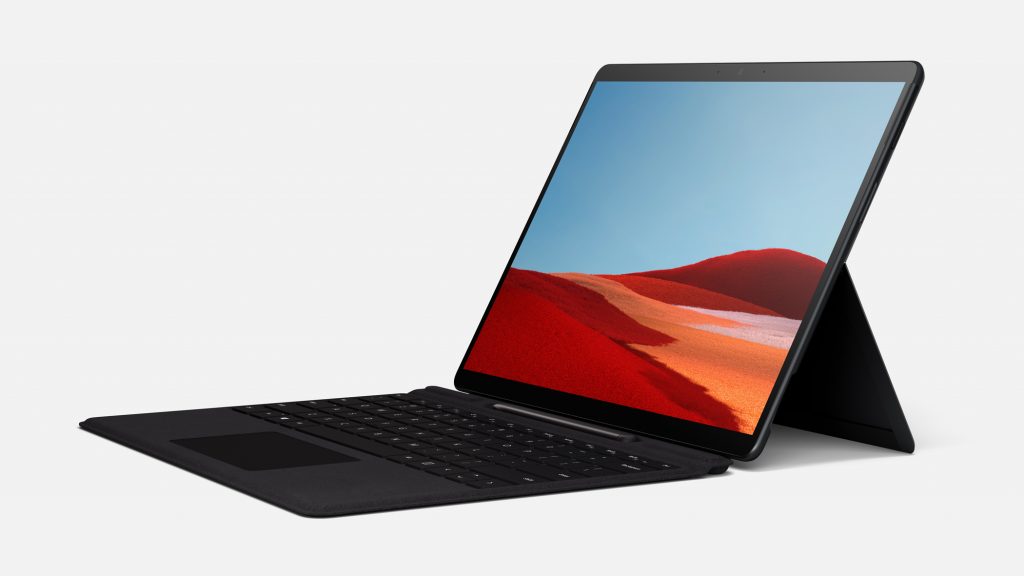 Custom Microsoft SQ1 CPU
Adreno 651 iGPU
13-inch "PixelSense" Display
8GB / 16GB RAM
Removable 128/256/512GB SSD
Wi-Fi 5, Bluetooth 5.0, Qualcomm Snapdragon X24 LTE Modem
Supports Gigabit LTE
Assisted GPS & GLONASS support
Up to 13 hours battery life, 80% in under an hour
5MP front camera w/1080p FHD video & Windows Hello Face Auth, 10MP rear camera, with 1080p / 4k video
Dual Mics
2x USB C, Surface Connect, Nano Sim ports
Accelerometer, Gyroscope, Magnetometer
Starts at $999
This laptop is certainly quite interesting. Microsoft teamed up with Qualcomm to make a custom CPU, only reviews will tell how well it is. If this CPU is good, this might be a better pick for those on the go rather than the Surface Laptop 3. For the same starting price, it also has a rear camera as well as LTE support. Of course, as the CPU is nothing we've seen before, we'll need to experience this device in person before judging it. Everything else seems good, except it would have been nice to have just one USB-A port. It's important to note this laptop does not come with the keyboard or pen.
Now that we're finally done with the laptops, let's move on to some more interesting stuff, starting with…
Surface Earbuds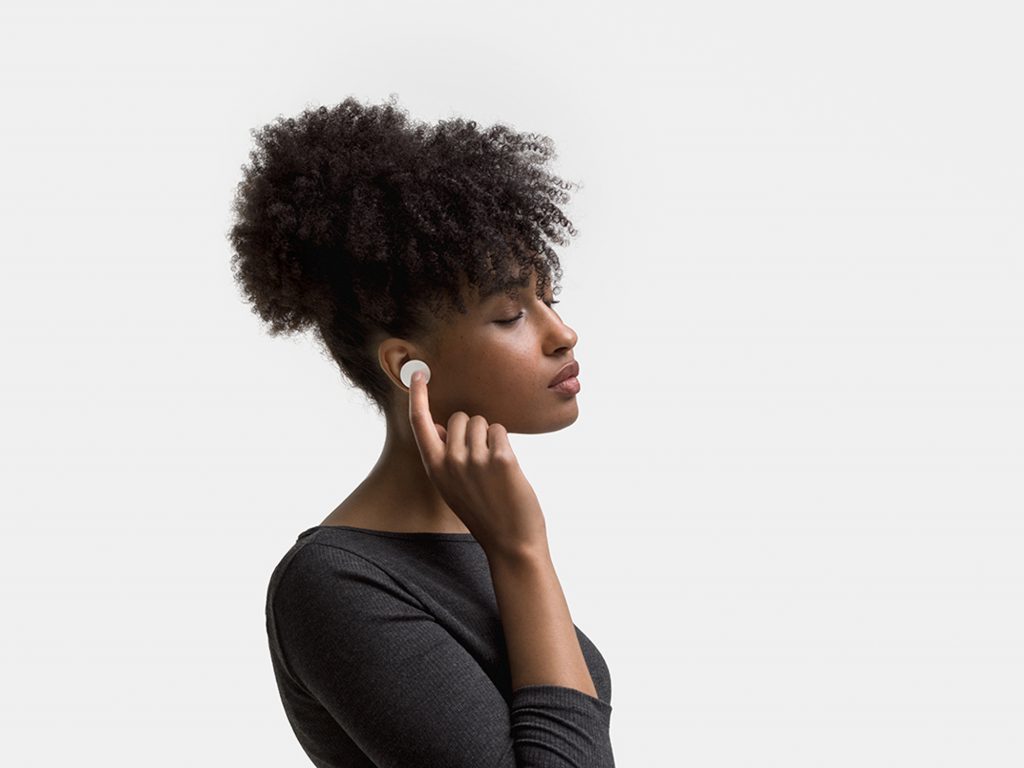 If you thought AirPods looked dumb, what the heck do you think of this? Then again, a lot of people dissed AirPods at launch, and look at them now (I type while wearing them). The specs, however, seem interesting, Microsoft advertises eight hours battery life, with the charging case providing enough for 24 hours. Additionally, Microsoft notes that a ten-minute charge should provide enough battery for an hour. One thing that stands out to me is that these earbuds each have two microphones. Considering AirPods only use the microphone of one at a time, I wonder how these will work.
They charge via USB-C, and have a waterproof rating of IPX4, meaning it's "Protected from water spray from any direction." Another interesting thing is the controls are "Touch, tap, swipe, voice." One of my big complaints about AirPods is that you can only set two gestures, so this seems interesting. The earbuds also come with three pairs of silicone ear tips, which is nice. Something very cool is how you can use them to control your PowerPoint presentation, and use them for live captions & subtitles, translated or not. Something not very cool is the price point of $250. Would I recommend these? Probably not. Although if you're presenting PowerPoints a lot, and listen to music a lot, they might be worth it for you.
Surface Neo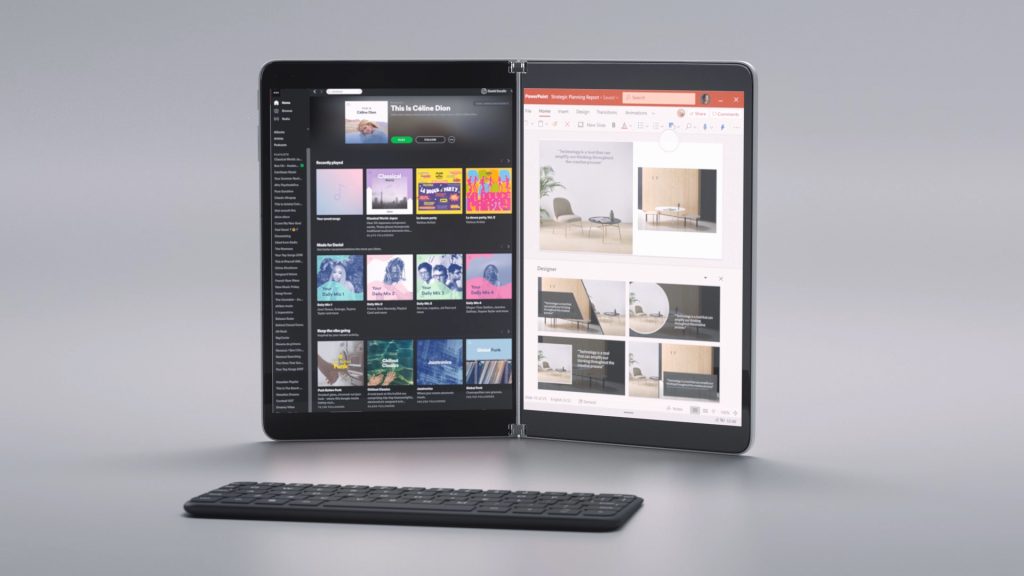 I'm sure every one of you reading this have heard of foldable phones. But have you heard of foldable tablets? Microsoft seems to be the first in the industry to make this, with their Surface Neo. Calling it foldable might be a bit misleading; it's better described as a dual-screen tablet.
It has two 9-inch screens that come together to make one 13-inch screen. Additionally, it runs on Windows 10X. There isn't much info on Windows 10X yet, but we do know it'll be able to run Win32 apps (every Windows app not downloaded from the store), and the start menu now seems like a smartphone launcher. The hinge is 360 degrees, meaning you could only use one screen if you wanted to. The keyboard is also attachable, so you could use one screen + keyboard. There isn't too much information about this device yet, but it seems like a very interesting concept from Microsoft. I'm interested to see how the pricing will be, and how the final device will perform. Microsoft has, of course, released a video which you can watch here about it.
Surface Duo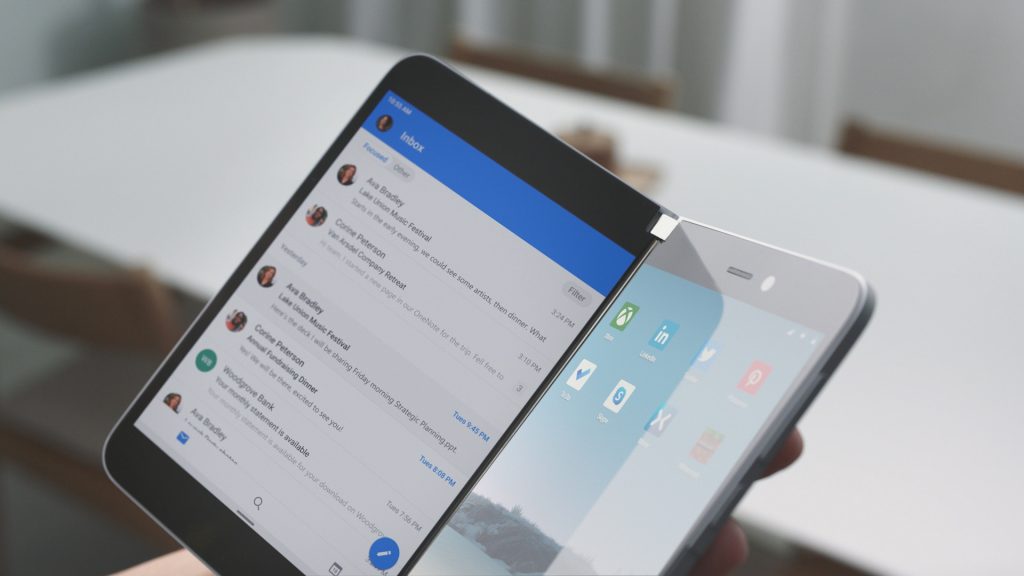 While the image might make it seem the same as the Surface Neo, this is totally different. It's a foldable phone. As with the Neo, it's better called a dual-screen phone, which is arguably better. I'm sure you'll all be rejoiced to hear this doesn't run Windows 10 Mobile, but rather Android! While Windows 10 Mobile was not a bad OS, it had terrible dev support which ultimately led to its death.
This phone has two 5.6-inch screens that unfold to 8.3-inches, and as with the Surface Neo the hinge is 360, so you can use one screen at a time. Again, there isn't much info about this out yet, but it seems to be an interesting take on an era where companies are all interested in foldable phones. Personally, I think this could be better than Samsung's foldable phone due to how fragile that phone is. If this phone proves to be durable, which it seems like it will considering there's a non-screen hinge, it could very well become mainstream. Of course, that would also require a decent price point, which hasn't been spoken of yet. Here's a cool video from Microsoft about it- I really like the music choice.
Final Thoughts
This event was quite interesting, to say the least. The standouts are for sure the foldable devices, which, depending on their prices, could dominate the market. Microsoft's previous attempts at phones failed, but that was due to the OS. This phone has quite a chance of thriving. All the additions to the laptop lineup were also very nice, especially the Pro X with a custom CPU. Time will tell how that will perform…
At the risk of sounding a bit biased, considering I'm a fan of AirPods, I think that the weakest announcement was the Surface Earbuds. While people might get over their look quickly, and the number of gestures is certainly nice, the price point will most likely hold them back from going mainstream. However, Microsoft has made and continues to make devices such as the HoloLens, so its purpose isn't necessarily to go mainstream. Again, only time can tell how these will end. All in all, this event is quite significant for both Microsoft and the tech market in general.
As always, if you liked this article, I'd appreciate a share or comment! If any part of this has misinformation, please inform me so I can fix it. If you have an idea for an article comment, email, or tweet me it. Thank you for reading!