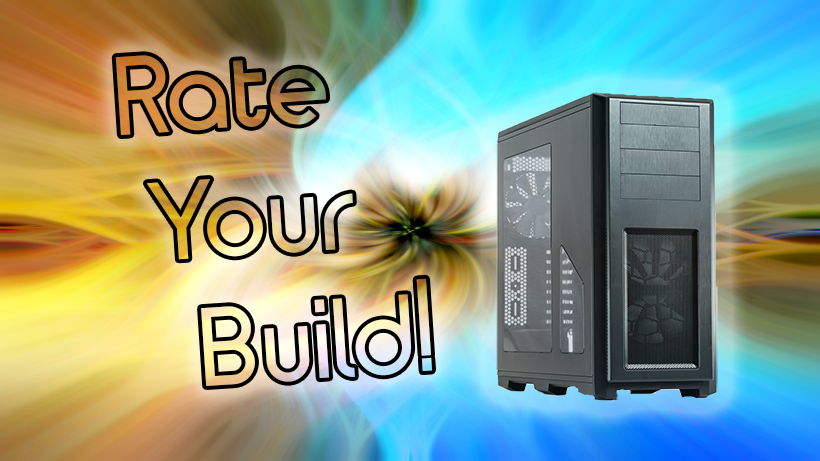 Welcome to the first article of Rate Your Build! This is going to hopefully be a series of articles where I rate builds submitted to me.
Today we'll be taking a look at a PC build my uncle is planning to build. I'll take a look at each part, and maybe recommend some similar ones, as well as discussing the part itself. If you want to look at the individual parts, you can see a part list here.
CPU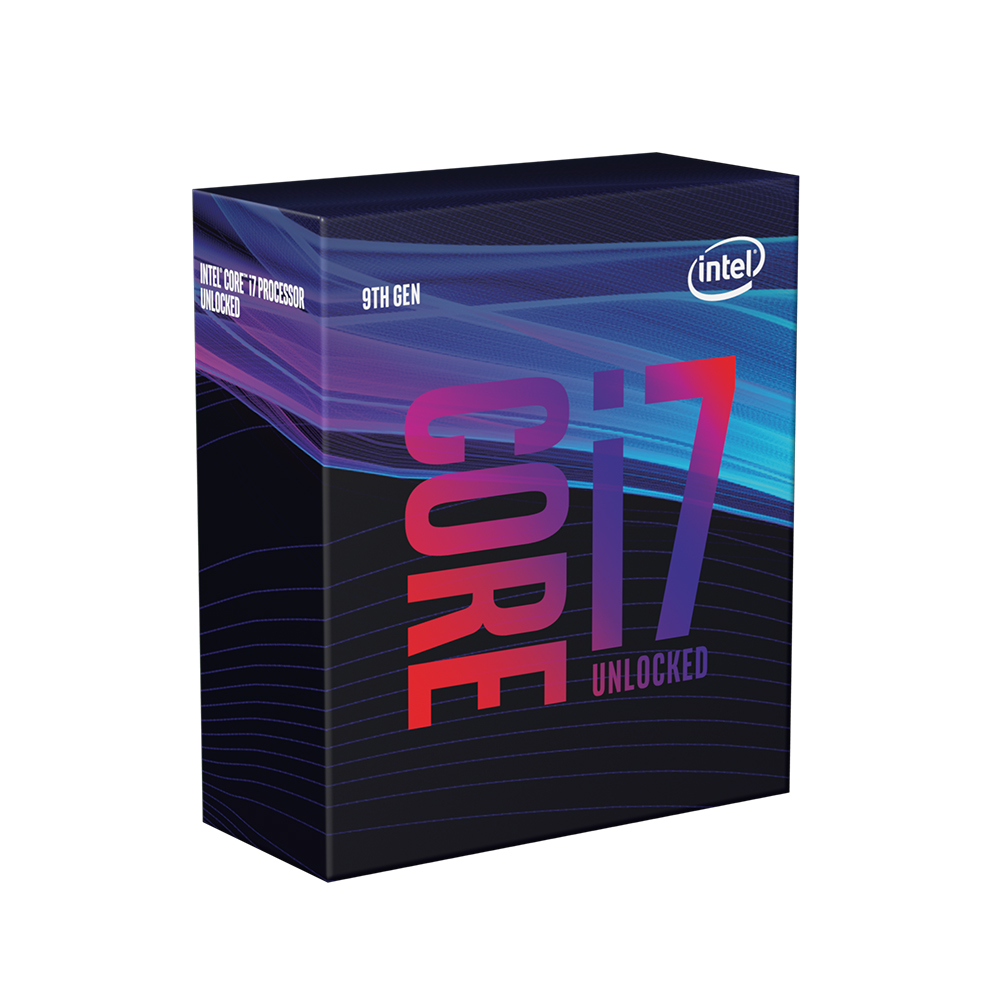 The CPU chosen for this build is an i7-9700K. This CPU can go up to 3.6GHz regular, and 4.9GHz when overclocked. It's also got built in Intel UHD Graphics 630, and retails for around 365$. The majority of reviews for this are positive, mentioning that it's got amazing performance although for a hefty price. If you don't plan on overclocking your CPU, I would recommend to replace this CPU for an AMD Ryzen 5 3600, as it is almost half the price, and runs at similar base performance.
The main differences is that the Ryzen 5 3600 has only 6 cores, whereas the i7-9700K has 8 cores. To make up for this, the Ryzen 5 3600 has 12 threads, as compared to the 8 in the i7-9700K. If you expect to overclock your PC, and want the best performance, I would go for the i7-9700K as it has a boost frequency of 4.9GHZ, whereas the Ryzen 5 3600 only goes up to 4.2GHz.
CPU Cooler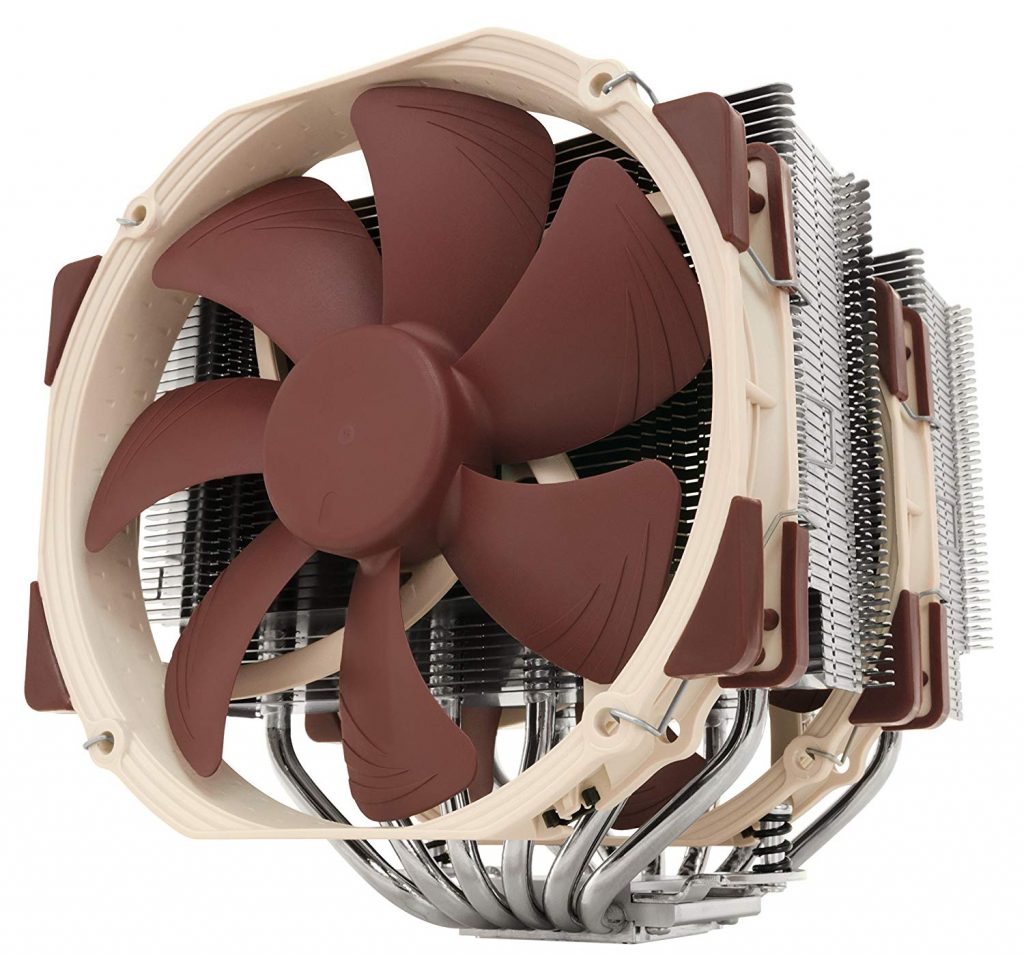 The Noctua NH-D15 cooler was chosen for this build. This cooler is a very popular cooler, which is also very highly rated. Amazon has 1,100 customer reviews, with 90% being 5 star, and 7% being 4 star. It's got an above average fan price, clocking in at $90 on Amazon, but it is worth it for sure.
If you're looking for a cheaper option, there's also the Cooler Master Hyper 212 Evo, but it does have a louder highest noise level. The Hyper 212 retails for $35, and has high ratings (4.4/5) on Amazon, but this is not as impressive as the NH-D15. For the cooler, I would recommend to shell out the extra money for the NH-D15 due to the quality.
The NH-D15 also comes with thermal paste, which is a welcome addition. .The only problem is that the fan is said to be large, meaning you should make sure your case is large enough. If it's not large enough, I would opt for the NH-D15S, which is a more compact NH-D15.
Another cooler I came across while researching is the Le Grand Macho RT, which seemed cheaper and was praised, but did not have anywhere near the same amount of reviews. What impressed me, was that from the small review poll it had of about 44 reviews, it had no reviews under 4 star. It also seems to be rated harder to install. Due to it having less reviews, and being harder to install, I would still recommend the NH-D15.
Memory
The RAM picked for this build is 2x16GB G.Skill Ripjaws V Series DDR4-3200 and 2x8GB of the same RAM sticks, coming to a total of 48GB. After a bit of research, these RAM sticks seem to be good picks. Reasonably priced, with good performance, and good reviews.
Storage
Here we get into some odd territory. The storage chosen are two SSDs, and OCZ RD400 512gb NVMe SSD, and a 1tb one. When I search for this on Amazon, the 1tb SSD goes for $353, which is rather high. The 512gb SSD is out of stock, but is being sold from a third party for… $790. Let's take a look at other options.
One of the more pricey options is the Samsung 970 EVO. 500gb goes for $90, and 1tb goes for $170. While less pricey, this is certainly still a premium drive. Samsung advertises read speeds of up to 3,500MB/s, and these drives have a rating of 4.8/5 stars on Amazon.
On the other hand, we have Sabrent's 1tb & 512gb Rocket SSDs. These retail for $110 and $60 respectively. While Sabrent are not as known as Samsung, they still boast 4.6/5 stars on Amazon. Sabrent also advertises faster speeds than Samsung; up to 5,000MB/s read and 4,400MB/s write. It's important to note, however, that cloning a drive can be a problem due to the drive using 4k byte sectors by default without 512 byte emulation. However, Sabrent mentions on their Amazon listing that they offer a newly released utility to allow users to reformat and change sector. It is unclear how long this has been advertised, but I found it on their site over here.
If you plan to do a fresh install of Windows, I would recommend the Sabrent SSDs. They're cheaper, advertise faster speeds, and have a good rating.
Update: My Uncle replied to my message asking about the SSD, with an updated choice of an 860 EVO. I still would go for the Sabrent, due to the fact it's an M.2 NVMe, as compared to the 860 EVO being SATA 3.
GPU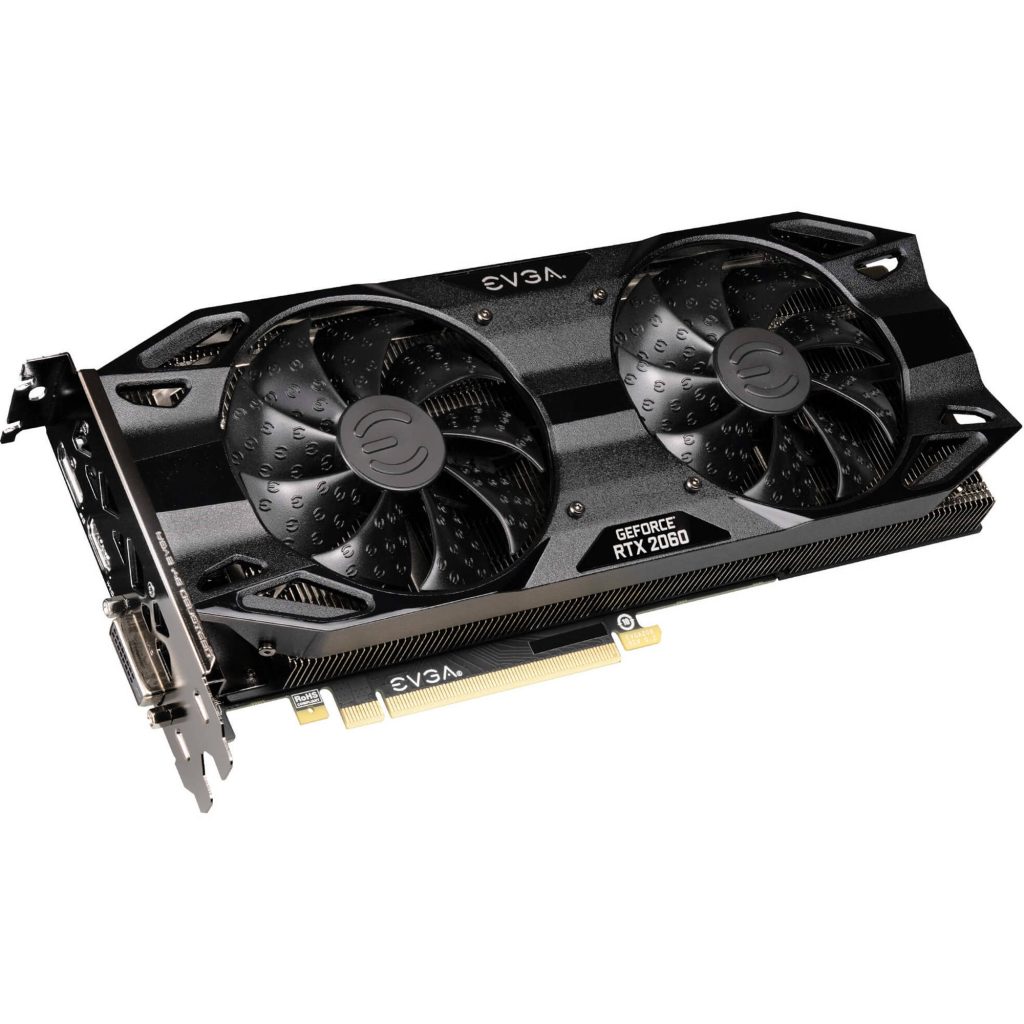 The GPU is also a similar situation as the SSD. The chosen GPU is an ATI FirePro S10000 6GB. This graphics card is a top of the line graphics card! From 2012. According to techpowerup.com, the RX 470 outclasses it. I cannot find an exact price, but I found a listing for as low as $390, and as high as $3,300. After messaging my uncle, he showed me that he updated the choice of GPU to an EVGA GTX 1070 SC Gaming ACX 3.0 Black Edition.
The EVGA 1070 retails for about $578 on Amazon and Newegg, For this price, I would go for the RTX 2060. Even if you do not need ray tracing, the RTX 2060 is approximately 10% faster, according to userbenchmark.com. It is also much cheaper, going for $345 for the EVGA 2060 Gaming, and $370 for the EVGA 2060 SC Ultra Gaming (which also has two fans, while the Gaming has one). If you want even more performace, you can get the 2060 Super, which is still cheaper than the EVGA 1070, even though it's 25% faster. An EVGA 2060 Super is around $400 on Amazon and Newegg.
Case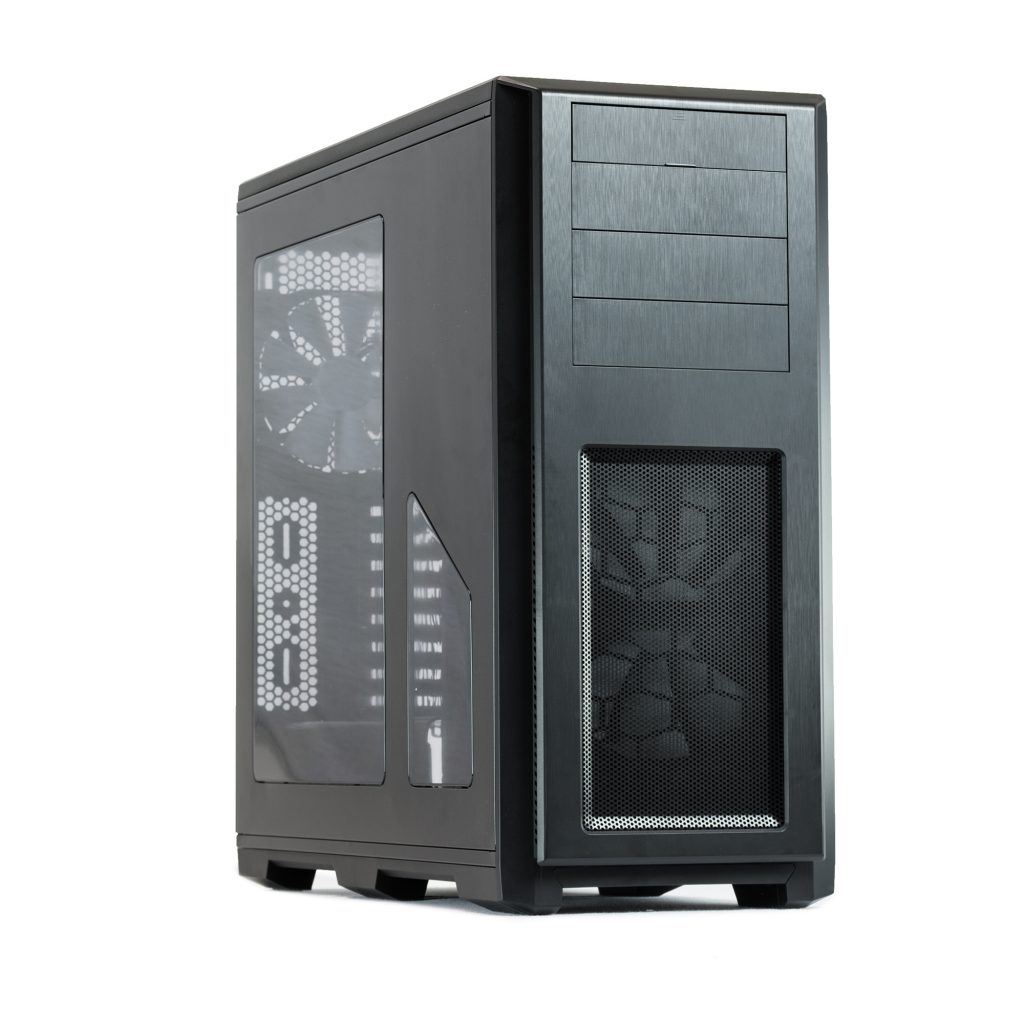 The case chosen is a Thermaltake Overseer RX-1 ATX Full Tower Case. If you dig the blue lights, then this case seems like a good choice. The case is big, so it's got a lot of space inside. It also features two built in fans with blue lighting. At the top of the case, there's some nice I/O- two USB 3.0 ports, an HDD docking station, two USB 2.0 ports, an eSATA port, a headphone and microphone jack, and of course, a power and reset button. I can't comment on the looks of the case, as that is subjective, but the case has decent reviews on Amazon, 4.2/5 stars. Oddly enough, I cannot find it in stock anywhere, and thus can't find a price.
As an alternative, I would reccomend the Phanteks Enthoo Pro. I like the design of this case, although it's more on the simpler side. It's got great ratings too, 4.6/5 stars. The pricing is also on the cheaper side, at only $100 for a full tower. The frontal I/O is good, 2 USB 2.0, 2 USB 3.0, along with headphone and microphone jacks.
Motherboard
The motherboard chosen for this build is an ASUS PRIME Z370-A. This motherboard is not the Z370-A II, which I would definitely recommend over the Z370-A, due to the issues reported with the latter. The Z370-A / II both are reported to not be fully compatible with 9th gen Intel CPUs without a BIOS update, and thus I would not recommend either of them. Personally, I would recommend the MSI MPG Z390 Gaming Plus. I would have recommended the Gaming Edge, but it has quite a fair number of 1 star reviews, 13%. These reviews mostly mention defective units, and thus I would not take the risk. The Z390 Gaming Plus only lacks RGB lighting, and built in WiFi/Bluetooth as compared to the Gaming Edge.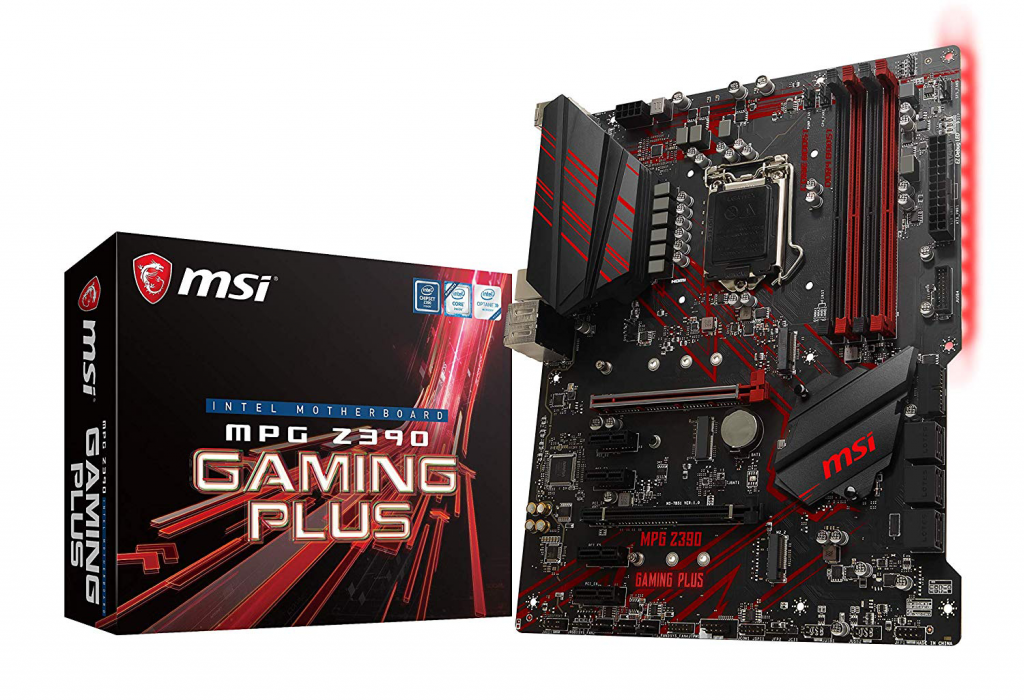 The only issue with the Z390 Gaming plus is that the first and third M.2 slots share bandwidth with 1 & 2 SATA ports respectivley. Luckily, we will only be using two M.2 slots, and we won't be using all SATA ports, so this shouldn't affect us. It has 4.4/5 stars on Amazon, and only 5% one star reviews. It's also got good I/O. A PS/2 port, 2 USB 2.0 ports, 3 USB 3.1 ports, a DVI port, an HDMI port, a USB 3.1 Gen 2 Type-C port, and 3.5mm HD Audio ports.
PSU
The PSU is an EVGA SuperNOVA 650 G3, which has a wattage of 650. For the original build, which had the S10000, this would have been good. However, changing the GPU, and Motherboard, the wattage plummets to under 450W. Due to this, I would recommend switching the PSU to an EVGA 500 GD. This is still a fair bit over the estimated wattage, but I reccomend it in case of overclocking, or upgrading components. Additionally, the EVGA recommended PSU wattage for a 2060 is 500W. The EVGA G line has a rating of 4.6/5 on Amazon, and the GD specifically is Tier A on this PSU tier list. This EVGA 500 GD goes for $60.
Other
This build also features some smaller stuff, such as an optical drive. Said drive is an LG WH14NS40, which can read blu-ray and all other disks. It's got OK ratings, at 4.1/5 stars on Amazon, and goes for $55. ASUS also offer a blu-ray drive, for about $20 more, which is represented in the reviews. ASUS' drive has 4.4/5 stars, although reviews note that you need to downgrade the frimware to use it to the fullest.
The final object in the original version of this build is Thermaltake Riing 14 LED Fans. While the case comes with fans, more fans never hurt anyone. This fan is 140mm, and has great reviews on Amazon, 4.6/5 stars.
Finally, I might consider adding a wireless network adaptor but that depends on whether my uncle will use ethernet, use an old network adaptor, or buy one.
Final Build & More
Here's a PCPartPicker link after my suggested changes. The changed items are the motherboard, GPU, storage, case, and PSU.
If you want me to rate your build, tweet me at @TFTH_, message me on Instagram at @techfromtheheart, or email me at [email protected] As always, I'd appreciate a share, and if you spotted any mistakes please let me know in the comments.